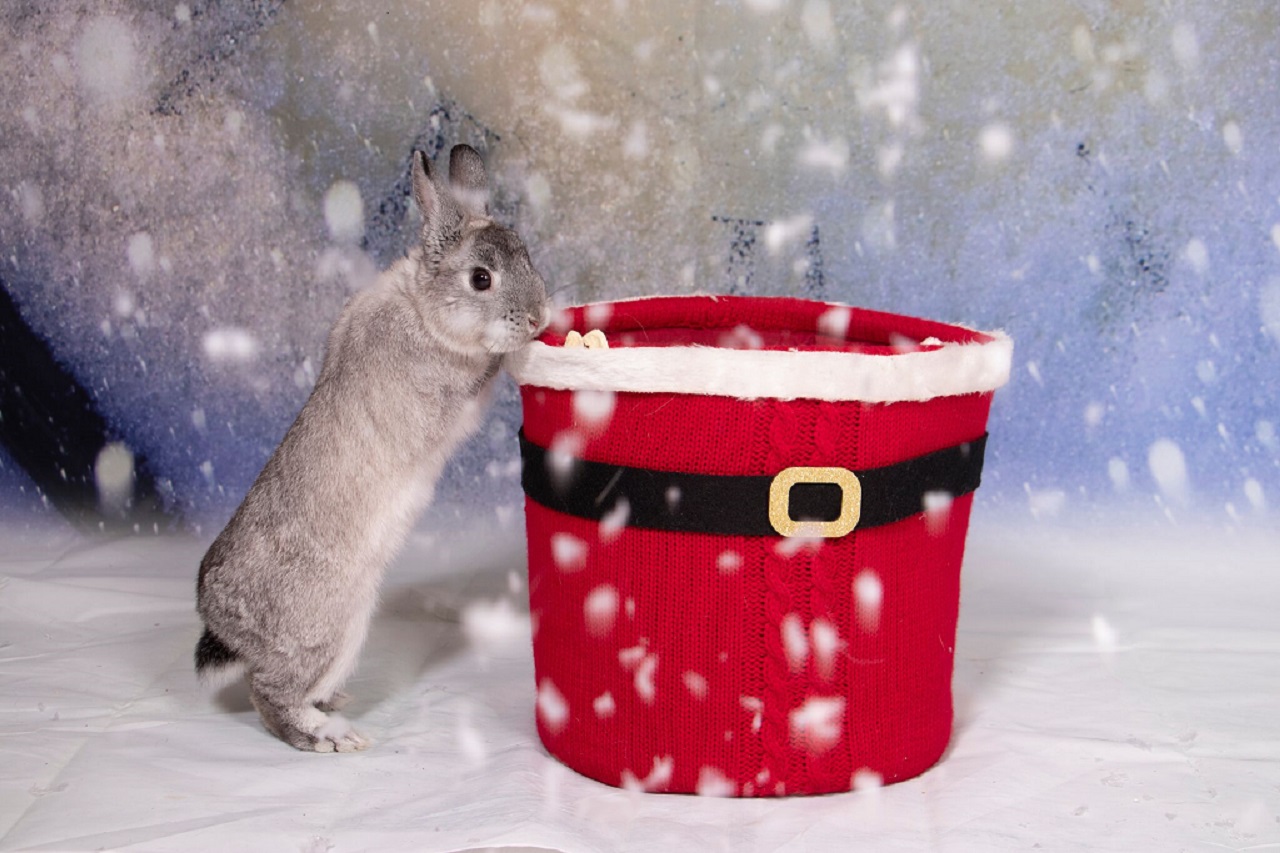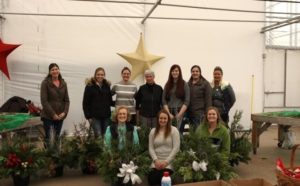 Everyone here at Scott Veterinary Clinic would like to extend season's greetings to you and your family!
What a year of growth and change we have had at the clinic since January! We have seen a huge increase in the number of avian and exotic pets that come through our doors. We love meeting new and exotic critters every day and helping to set them up for a lifetime of good health.
We have also seen a huge increase in the number of dental surgeries we are performing since upgrading our dental suite. We are able to complete much safer and more comprehensive dentistry, especially with the aid of the new dental x-ray.
This year we decided that we would like to use our skills and knowledge to give back to our community. We have developed a relationship with Hobbitstee Wildlife rescue. Hobbitstee is a registered wildlife custodian and a custodian of migratory birds. They rescue, treat, rehabilitate and release native Ontario wildlife of all sorts. Many of you have seen our posts on Facebook with some common and some not so common wildlife creatures. We help them by treating and caring for them as needed and hope with Hobbitstee's skilled rehabilitation program they will one day be living wild again. This gives us great pleasure!
With all of this growth and change at the clinic we have decided that we needed more help. We gladly welcomed Dr. Justine Forbes to our clinic family in July.
Justine is a recent graduate of the Ontario Veterinary College and has a special interest in avian and exotic patients. She is very excited to begin getting to know all of our clients and patients. Sadly, Dr. Forbes had a motor vehicle accident in August which resulted in a badly fractured ankle. She has been off since then. She is recovering nicely at this point and you can expect to see her back in action early next year! We can't wait!
Y
ou will also be seeing a new friendly face at the front desk over the next few weeks. We welcomed Laura to our clinic family just a few short weeks ago. Laura and her husband recently moved to Brantford. Laura gave up her veterinary receptionist position in Oakville to join us. Laura has 3 dogs Diego, Cash and Bailey and 4 cats Leonard, Sophie, Dexter and Manini. Laura is great with all types of pets and always has a smiling face to greet you. Please say hi to her the next time you visit.
The rest of the clinic family has all been doing well over the past year!
Dr. Lee's twins, Aubrey and Colton turned 4 this year and have started Jr. Kindergarten. Her daughter Brooke has gone on to grade 4. Wow! Their puppy Max, that joined their family last year, has grown in leaps and bounds. He towers over all of the kids now and is especially adept at commandeering stuffed animals from them. (Santa is watching Max!) Dr. Lee attended the avian and exotic conference in Atlanta, Georgia this fall and brought back with her plenty of new knowledge and information that we will be able to use in our practice. She is also attending the North American Veterinary conference in Orlando in January which should be equally rewarding.
Dr. Mantle grew another beautiful flower and vegetable garden this year. Unfortunately, the deer that frequently visit her yard promptly ate most of it. Dr. Mantle still has her horse Victoria and her flock of chickens are doing well. All of her house felines keep her on her toes with their special needs. Dr. Mantle has also been to a conference this year. She attended the World Small Animal Conference in Singapore this fall. She plans to introduce some of the things that she learned to our practice next year.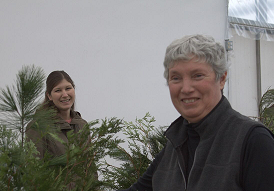 Holly spent the summer with her horse Frosty and her dogs Pepper and Willow. She kept busy practicing her riding skills and going to horse shows. She and Frosty worked hard and did very well. They are reserve champions in pole bending and dash for cash. Holly has been very busy at the clinic developing new forms and charts for us to use with our patient care. She is so terrific at those things!
S
ue has been doing a lot of work at home. She and her husband have been doing some renovations and home improvements. They also grew a beautiful garden this year that included a lot of Sue's orchids that got to spend the summer outside. Sue's cats Baxter and Rufous are constantly on the go. They are still young active cats and I suspect that they have something to do with all of these "home improvements".
Sue is still the go to person for anything to do with surgery or dentistry. Sue has spent the last 25 years perfecting her skills in these areas and continues to learn new things every year. Now if she would just give us a map to where she keeps everything!
C
rystal is now settled into her new home. She and her husband Dave have been working on a few things too. Crystal has started doing some gardening and decorating and I think she's got a knack for it! Everything always looks great! Crystal's puppy Steve is all grown up now but continues to get into a lot of trouble. Her other dog, Tanner and cat, Baby just ignore him and go back to sleep.
Since Sue has been busy in surgery, Crystal has been in the lab and the radiology ward lately. Crystal always takes gentle care of your pets when getting a blood sample or taking a radiograph. She is a kind heart.
Kelly has been up to her usual stuff. She learned to surf in Hawaii this fall. Her pet family and human family are all well. Meadow is keeping Alejandro and Julian on their toes and Piper has been watching. Kelly's chickens have cooped up for the winter. They are terrified of snow!
Kelly continues to know all of your names and faces when you come in the door. She has been working with the wellness plans as their numbers continue to grow. If you don't have one yet, you should ask her about them the next time you are in.
Our part time girls, Sam and Alyssa are still with us as well. Alyssa was married this summer to her fiancé Ryan. Alyssa and Ryan have a St Bernard named Nala, a Basset Hound named Willard and a cute kitty named Pickle. We are not sure when Nala is going to stop growing; the last time we saw her she was the size of a pony!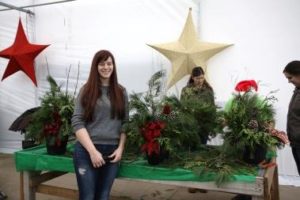 Sam has also had an eventful year. She moved into a new place and adopted a crazy cat she named Chester to keep her other crazy cat Bandit busy. It worked out well-they are the best of friends, tearing up the house together!
Spookie and Zeta have been keeping up their responsibilities around the clinic this year too. Zeta has been asking for a raise in her food rations because she feels her years of experience and her high skill level is deserving. That is debatable. The girls at the front think it would be a better idea to promote her to head technician so that she can work at the back and stay out of their paper work!
Spookie has entered her senior years, thus reducing her workload at the clinic. She is mostly in charge of monitoring the basement from a cozy stack of blankets. Occasionally Spookie makes a guest appearance in the exam rooms to do quality control of the cat treat (a job Zeta has been relieved of).
Thank you for being part of our clinic family-we are so happy to have you.
We hope that we have served you well in the past year, and that we have in some small way made a difference in your life and the life of your pet. We truly care for each one of them as if they were our own. We wish you the happiest of holiday seasons and all the best for the New Year.